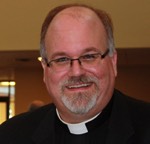 In addition to being a popular preacher, lecturer, and teacher in the United Methodist Church and the wider Christian community, Dr. Neal is also known as the author of thought provoking books, theological articles, academic papers, devotional literature, and poetry. While specializing in the area of Systematic Theology, and especially the theology of the sacraments, Dr. Neal has also written extensively in the area of Wesleyan Theology, New Testament studies, Church History, and Liturgy.
Much of what Dr. Neal has written is free for you to use, if you wish, but please provide citation credit where it is due.
Many of his writings can be found on this website, and his books are available for purchase from many major online bookstores, like Amazon (see links below).